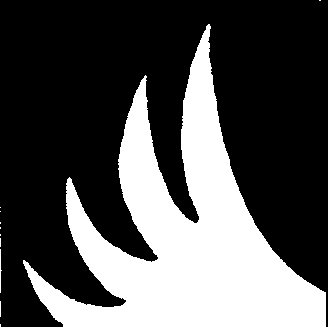 Prison Legal News October, 2014, page 48
Seven members of Decarcerate PA, a grassroots coalition working to end mass incarceration in Pennsylvania, were arrested while protesting the construction of a new two-prison complex in that state. The protest was to highlight the $400 million cost to build the facilities, which could be better spent on schools.
To make that point, the protestors set up 10 school-style desks with apples and notebooks across the entrance to the construction site for the prisons, which is on the grounds of SCI Graterford. They also set up a mock schoolhouse in what they said was the "first-ever act of civil disobedience to block prison construction in Pennsylvania."
The November 19, 2012 protest began at 6:40 AM. It was short-lived, as the protestors were arrested about an hour later after they ignored orders by the State Police to disperse. They were charged with defiant trespass, failure of disorderly persons to disperse upon official order and persistent disorderly conduct. Following arraignment, they were released on bail.
The seven protestors, all from Philadelphia, were Layne Mullett, 27; Jenna Peters-Golden, 27; Leana Cabral, 29; Erica Slaymaker, 23; Sean Damon, 35; David Fisher, 41; and Robin Markle, 26. Other protestors at the event were not arrested.
"Prisons do not make our communities safer," said Cabral. "Prisons break up families and ruin people's lives. Education, employment, housing and health care make communities safer, yet our governor prioritizes the construction of new prisons over these basic rights. I took part in this action because I believe powerful things happen when people come together and organize."
It was hoped the protest would bring public attention to the $400 million being spent to build the new prison complex, designated SCI Phoenix I and II, which will house approximately 4,100 prisoners and is expected to open in 2015.
The new prisons represent "an expansion of mass incarceration in Pennsylvania and a continuation of policies that lock people up instead of giving our communities the resources they need to thrive," Decarcerate PA wrote in a statement. "The money used to build these prisons is money that is being stolen from our schools, our healthcare, reentry programs, social services, and the environment."
"I believe that it will take more such actions by all those who understand that building more prisons is not the solution to addressing the issues in our communities and this society," said Hakim Ali, with Decarcerate PA and Reconstruction, Inc. "We will need everyone to stand up against oppression and let our voices be heard."
According to a December 5, 2013 article in the Philadelphia City Paper, the state's projected cost savings from opening SCI Phoenix and closing SCI Graterford were based on "an analysis, purportedly using data from 2007, that is superficial, unclearly sourced and woefully out of date."
"They're definitely misleading people about the costs of this prison expansion," stated Decarcerate PA member Owen Lyman-Schmidt. "We have to ask: If they're not building these prisons to save us money, as they claim, why are they building them?"
A Decarcerate PA spokesperson told Prison Legal News that the seven protestors who were arrested have not yet gone to trial or accepted plea bargains. They are represented by attorneys Michael Lee and Leo Mulvihill.
Sources: Norristown Patch, Journal Register, Philadelphia Inquirer, The Times Herald, www.decarceratepa.info, www.nbcphiladelphia.com, www.citypaper.net